As most all races are either cancelled or postponed (including the Olympics!) and most all gyms and rec centers are closed, in regard to training, it's very easy to fall into the, "What the point?" mentality. I totally get it.
Stop Training – Start Exercising
For many of us, we don't view what we do as exercise – we're athletes and therefore it's 'training!' This mentality can hurt you in these trying times because since there is likely nothing on the horizon to train for, it's very easy to just stop working out (I mean, training). This is where you need to do a mental shift. Stop thinking about riding, running, swimming (if possible) and strength training as training, and start thinking of it as exercise.
Let's Not Go Crazy!
As active individuals, endurance athletes are used to being on the move and more specifically, being on the move outdoors. As this is largely minimized or eliminated for most of us, it's also very easy to get cabin fever and go a bit stir crazy! This is also where exercise is helpful. Exercise is not only helpful in reducing anxiety and depression, but it also brings some degree of routine and normalcy back to your life.
But I Don't Have A Treadmill?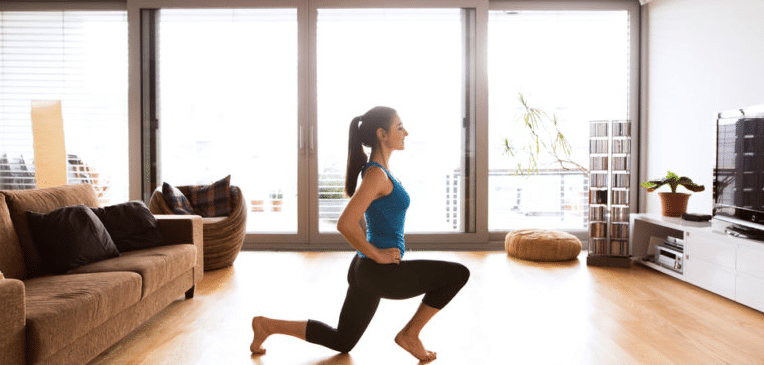 Even if you don't have the proper equipment to train for your sport indoors… or you live in a 400 sq/ft studio in NYC, you can still exercise. Whether it be jumping jacks, push-ups, squats, etc… you can maintain your fitness while not having the ideal set up.
Don't Start From Zero
When races resume – and they will resume, you don't want to have to start building your fitness from zero to get ready for them. Maintaining as much fitness as you can now will benefit you down the line once you start training for races.
Fitness is Fitness
As noted above, you might have to change your routine and normal exercise modalities based on your current situation. Just remember, while there is such a thing as sport-specific training, when it comes to physiological responses, your heart and lungs can't differentiate between burpees or a 200 meter sprint on the track. So focus less on the training modality, and more on keeping moving!
Learn more about our certifications and to get $50 OFF the purchase price!
Download the UESCA Triathlon Course Overview/Syllabus
Download the UESCA Running Course Overview/Syllabus
Download the UESCA Ultrarunning Course Overview/Syllabus
Download the UESCA Cycling Course Overview/Syllabus
Download the UESCA Endurance Sports Nutrition Course Overview/Syllabus