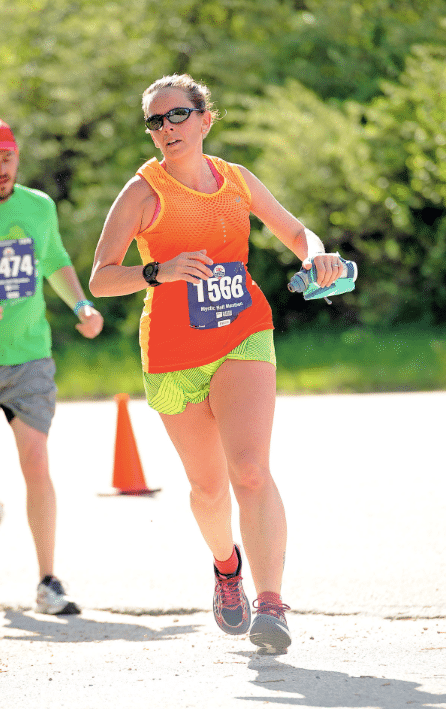 In this post, we interviewed UESCA Certified Running Coach, Faith Raymond Strafach about her run coaching business, Run Long Run Strong and asked what her secret to coaching success is, why she became a coach, and more!
As far as we're concerned, Faith's business model is one to replicate regardless if you're a new or seasoned coach. So, if you're thinking of becoming a coach, or need advice on how to elevate your current coaching practice, you'll want to read this post!
What was the catalyst for you becoming a coach?
I decided to become a coach when I realized that there was a niche of runners that I related to, who really seemed to need someone that understood their unique needs. As a mature runner (I hate the word older – it has a negative connotation for me) who came to running later in life, conventional coaching methods were difficult for me. I needed more time to warm up. I needed more flexible goals and targets to hit in my training. I also needed someone to understand that my body didn't respond the way a 20 year old's would. It became very clear to me that I wanted to not only understand my own training better, but I wanted to become a guide for other mature runners
You've been quite successful in your coaching practice. Any secrets to your success?
I asked a few of my friends if they would be guinea pigs and allow me to build a training plan and be their "coach" while I was going through the certification process. They quickly came on board (who doesn't love free training?) and were instrumental in helping me hone my coaching philosophy.
Once I became certified, they were my first paying athletes and have stayed with me to this day. Not only did they help build my confidence, but they were a great marketing tool. They tagged me in their training and race day photos, and I tagged them on my coaching Facebook page while boasting on their achievements. That little bit of exposure got me word-of-mouth athletes, and then I picked up a few more after I launched my website and promoted that all over my social media platforms.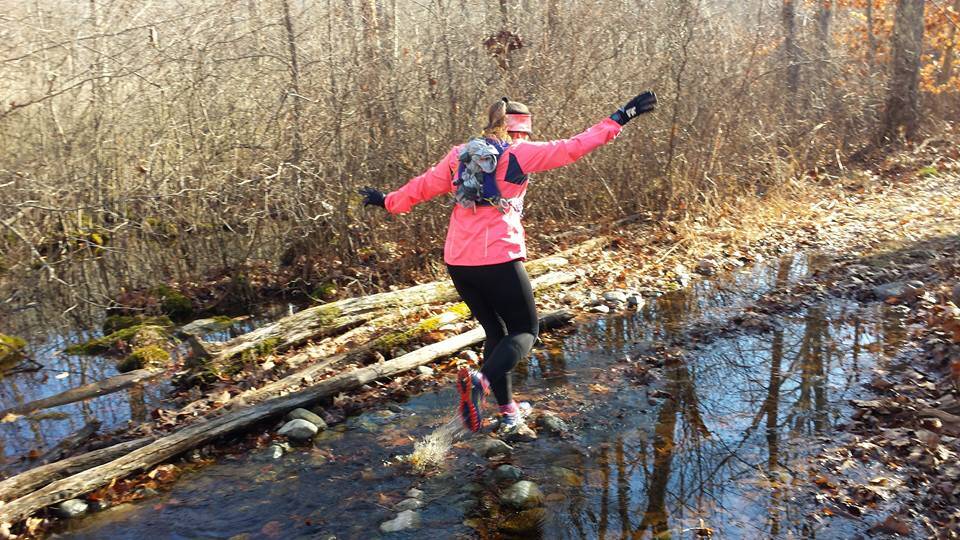 Coaching can be quite time consuming – how do you balance coaching with other aspects of your life?
I have made my job as a coach as simple as possible. As part of my business plan (yes, I have a business plan even though I am a one-person operation), I created a manual that outlined each step of the process, from athlete acquisition, to building their plan, to invoicing. I created email templates for each step, and utilize an invoicing platform that allows me to create recurring invoices and allows the athlete to set up a credit or debit card to autopay each invoice.
Each athlete has his or her own folder on my google drive where all their data is kept. I set an alert on my phone to remind me every two weeks to upload everyone's workouts (I use TrainingPeaks to deliver workouts and track athlete progress). And I spend a few minutes each day looking over each athlete's data to be sure that their plan doesn't need to be tweaked (which is simple to do, since each athlete has their own excel sheet in their file on my google drive). All of this is made easier due to the fact that I have an extremely supportive husband and a very flexible day job (I am a substitute teacher and take jobs when I want, as a supplement to my coaching income).
What do you enjoy most about coaching?
I love watching my athletes crush their goals. It is incredibly satisfying to see the pure joy on their faces as they accomplish things they never thought possible for themselves. Most of my athletes are remote, so I only get to celebrate with them through social media and texts, but when I have a local athlete doing a new distance or attempting a PR, I make sure I am there (most of the time running beside them) so I can give them a hug and a high five at the finish line.
If there is one thing that you could tell an aspiring coach who isn't sure if they're ready, what would it be?
Just do it!! Seriously, just jump in. I am not a fast runner, and my biggest fear was getting someone who was training for a fast Boston. Guess who I got for my first athlete (outside of my guinea pigs who stuck with me)? I just approached the relationship with confidence and honesty and now that athlete is ready for a 3:30 Boston Marathon in a few weeks, and he is a true joy to coach. Never let fear stand in your way because when you present yourself with confidence and authority, athletes will respect you even when things go sideways – and let's face it, that's going to happen once in a while. Have the courage to take the first step and the rest will follow.
Aside from being a UESCA Running Coach, are there any other learning opportunities that you're looking at?
I have had a couple of athletes that have needed extra support when their lives went a little nuts. I really enjoyed helping them get back on track and it has piqued my interest in obtaining a life coach certification. I've also considered becoming a certified nutritionist. All of this goes hand in hand with fitting athletic endeavors into busy lives, so it makes sense to me to pursue further education. Currently I am working my way through the training videos on TrainingPeaks, and these have helped me utilize training data more effectively and market my business.
Since your passion and business all revolve around running, what non-running related activities do you enjoy?
I LOVE to cook!!! My Instagram feed is full of photos I've posted of meals that I have created. My friends have told me that I should add a page to my website to include recipes, but I'm not quite ready to venture into that yet. I also enjoy cycling, which I took up a few years ago when my husband sustained a career ending injury from running and became a cyclist himself. We plan to do some cycling adventures together in the future.
– Faith, thank you for sharing such great information and we wish you continued success!
---
Rick Prince is the founder of United Endurance Sports Coaching Academy (UESCA), a science/evidence-based endurance sports coaching education company that certifies running and triathlon coaches.
To learn more about our Running Coach Certification and to get a code for $50 off, click here!