Ajay Hanspal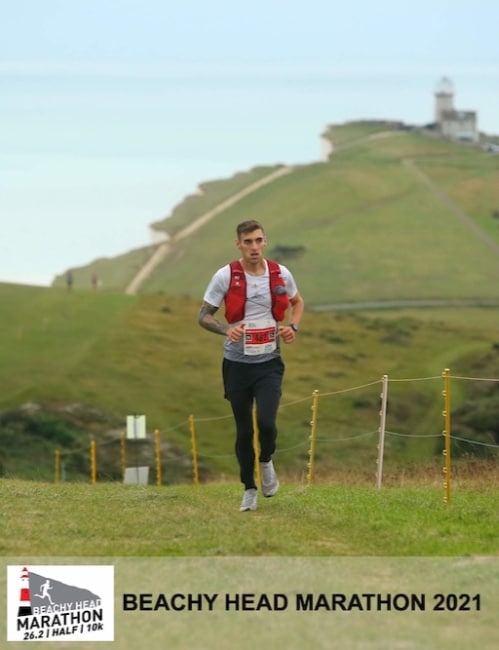 Coach Profile
Credentials
UESCA Ultra Running Coach
England Athletics LiRF
Sport(s) Coached
Running (marathon or shorter)
Ultrarunning
Level of Specialization
Beginner
Intermediate
Expert/Advanced
Other Areas of Specialization
Coaching Experience
1-3 years
About Ajay
Ajay was born and raised in Sussex, where he now trains and coaches remotely all ages and abilities. After school he served
in the Royal Marines before being medically discharged with mTBI, preceding this he then served as a Police Officer. During
rehabilitation he used walking on trails for vestibular physiotherapy, this progressed to jogging then running, then running got
out of hand! Fast forward to today, he is a multiple course record holder and a regular fixture in podium positions, but more
importantly he's a real student of the sport and always keen to develop further in coaching.
Coaching Philosophy
"Every athlete is unique, the philosophy is to work with you as an individual, providing remote, bespoke and tailored coaching
that approaches your running holistically. The training philosophy is fundamentally about translating & applying running
science. research. & theory to long-term sustainable development. The main emphasis for most athletes is improving running
economy (think efficiency of movement) & aerobic fitness over time, allowing for faster & stronger running as your easy pace
gradually quickens. Consistency is king here. There is an inbuilt secondary emphasis on getting the mind mentally ready to
execute the plan come race day; being patient, present & deliberate, aiming towards a happy mindset & approach to your
running. I'm here for total unconditional support, not just running coaching - a happy athlete will perform well. Yes. you are
an athlete! Happy running x"