Tharindu Wickramasekera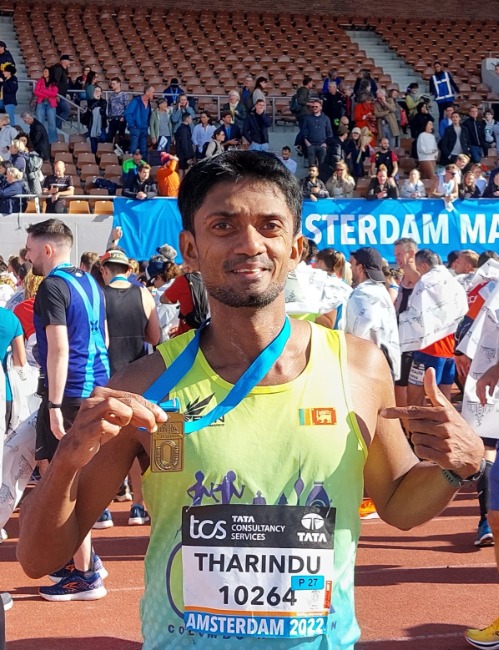 Coach Profile
Credentials
Certified UESCA Running Coach
Sport(s) Coached
Running (marathon or shorter)
Ultrarunning
Level of Specialization
Beginner
Intermediate
Expert/Advanced
Other Areas of Specialization
Strength and Conditioning
About Tharindu
Hello and welcome! My name is Tharindu, and I am a marathoner and running coach with over 5 years of experience coaching runners of all levels.
Over the years, I have worked with a diverse range of runners, from beginners to ultra marathoners, and have helped each of them improve their running form, speed, and endurance. I take pride in being part of the biggest running communities in Sri Lanka, CCR and CNR, and have witnessed incredible achievements.
Coaching Philosophy
As a coach, my mission is to empower my students with the tools, knowledge, and confidence they need to push past their limits and achieve their full potential as runners. Whether you're training for your first 5K or hoping to crush your next ultra, I am here to support you every step of the way. I am a firm believer in using scientifically-backed methods and an easy-to-digest approach to help my students achieve their running goals.