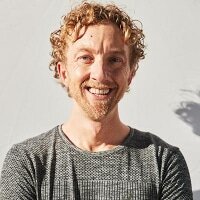 About The Presenter
Dr. Justin Ross holds a BS from the University of Wisconsin-La Crosse and a PsyD from the University of Denver. Dr. Ross is a licensed clinical psychologist and sought-after sports psychologist specializing in working with endurance athletes. Dr. Ross is an 11-time marathoner, a 6-time Boston Marathon qualifier, and Leadville 100 MTB finisher. Currently, he's pursuing completion of the World Marathon Majors.
Here's a sneak-peak into what this course offers and why this information is important.
Course Description
The mental aspect of human performance is beginning to get more attention… and rightly so. While often viewed as separate areas, the physical and mental sides of performance are intertwined, and both substantially contribute to one's athletic performance.
Due to the importance of the mental aspect of performance, over a series of 12 modules, this course takes a deep dive into multiple important areas of sports psychology so that you can best advise your athletes on how to increase their performance.
At Your Pace and At Your Service
We don't believe that it is our business to tell you how, or when to study. Upon registering, you'll have access to all of the content (no drip-feeding) and with this specialization course there is no deadline for the exam. Throughout your studies, you have us in your corner to ask any questions via email. And… you have lifetime access to all content!
What's Included
12 Online Video-Based Modules (**Please see below known Vimeo viewing restrictions)
Time-stamped Key Points for Easy Reference
An Easy-Reference PDF of Key Points
Online Final Exam
Lifetime access to the content
Email Support
Frameable Certificate (upon completion)
What You Will Achieve
Learn Why Sport Psychology is Important
Identify common Myths about Performance Psychology
Robust Understanding of Goals and Motivation
Aspects of Self-Talk and Understand What Limits Performance
How Focus and Attention are Key
All About Race Day-Specific Skills
How Social Media is Involved
How to Avoid Mental Burnout
When to Refer Out to a Professional
Please note: Some countries have blocked access to Vimeo videos. These countries include Indonesia, China (excluding Hong Kong), North Korea, Iran or Cuba. Read details here: https://help.vimeo.com/hc/en-us/articles/18332106845329-In-which-countries-is-Vimeo-blocked-