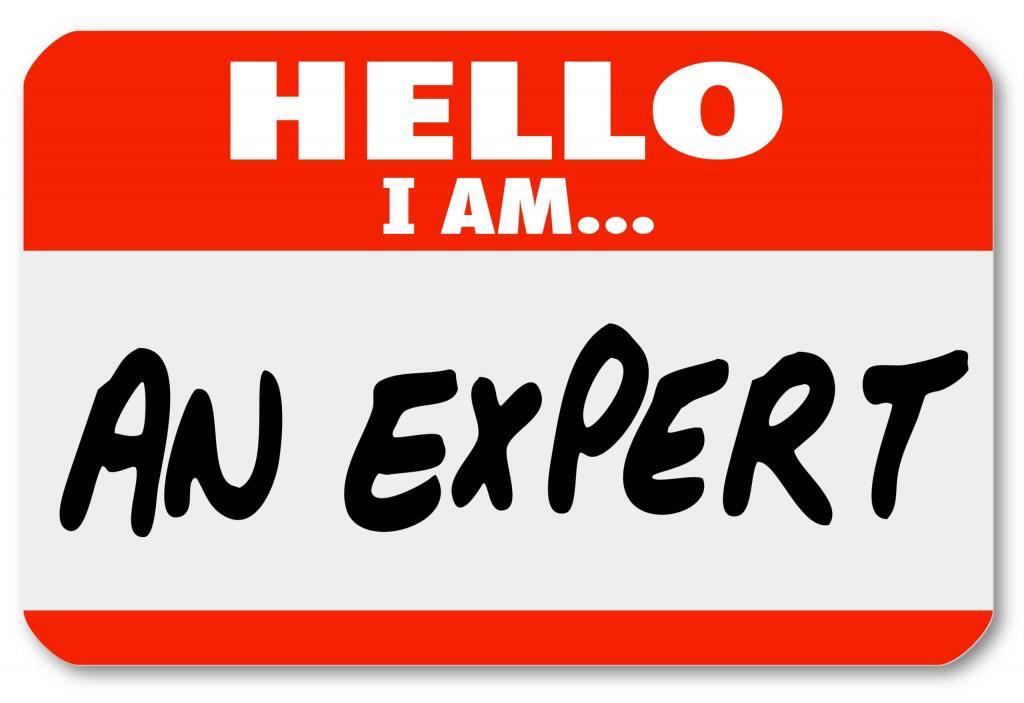 If there is one that I've learned starting and growing UESCA is that I'm no expert. I know a little bit about a lot of endurance sports-related things but an expert in any one area? Heck no! When I started UESCA, I spent hours each day reading scientific journals to get the most up-to-date information to include in the certifications. As UESCA progressed, we no longer source our content this way, but rather partner with top experts in various areas. The result? Much better content.
Occasionally, I'll get questions about our content, which I welcome. With respect to questions that challenge the validity of our content, the first question that I typically ask is, "What is your source?" More often than not, the source is a blog that is purely based on the author's personal experience (N of 1) or a study that is not really pertinent to the specific subject matter. On occasion, after digging into the source's content, I realize that it is correct and/or more up-to-date but most of the time, the source is largely a singular and non-expert opinion.
Really? I Didn't Know That!
Perhaps the most humbling moment came when UESCA was shooting video content for our cycling certification with expert and Olympic cycling coach, Benjamin Sharp. If I were to consider myself an 'expert' in any one area, it would be cycling. Having raced bikes since 14 years old and also a cycling coach and student of the sport, I felt quite confident in my cycling knowledge. Or at least I did until Benjamin Sharp starting talking. I'd say that conservatively, about 30 percent of what he said was eye-opening for me. And when I say 'eye-opening,' I mean I had no prior knowledge of what he was talking about. So you can only imagine if that is how much I learned from him in an area I was an 'expert' in, you can only guess how much I've learned from other UESCA expert contributors.
A Little Bit of Knowledge is Dangerous
You've likely heard this saying and while not all of the time, many times it holds true. Specifically, a little bit of knowledge on a particular topic can make some people falsely believe that they are an expert on a subject matter. This is most likely the case with someone with little or no prior knowledge of the subject. Call it ignorance, overconfidence, or whatever you want… the end result of an action(s) based on a minuscule amount of information is typically not desirable.
We're living at a time where we are overloaded with information and due to the staggering amount of information, we often just pay attention to headlines and don't delve deeper to get a true understanding of the context. Since there is no context to a headline, the takeaway is often 'right' or 'wrong,' 'good or bad.' For example, how many times have you seen something posted on social media and most, if not all of the comments are in respect to the title of the post… not the content? Oftentimes, if you read the actual post content, it paints a very different picture than the heading.
So Much Noise!
As alluded to in the section above, there is so much information out there that it creates an incredible amount of noise that is hard to decipher what to, and what not to pay attention to. With respect to training and racing information, it is advisable to seek out the top experts in a particular area and focus on them. It is very easy to get distracted by all of the other chatter on a particular topic but if you stay focused on the key players in a particular space, you'll likely be heading in the right direction.
… And So Loud
More often than not, the loudest person in the room gets all of the attention. This is unfortunate because in my experience building UESCA, the top experts are often not the loudest in the room and thus are drowned out. In fact, often it's the ones that know the least that are the loudest in the room.
Google Alerts
Thanks to Google, following your trusted team of experts has never been easier. By going to https://www.google.com/alerts, you can enter in the name or names of those that you want to follow and when they are mentioned or put out content, you'll be notified.
Summary
In order to grow as an athlete, coach, and a person in general, you must be willing to admit that you don't know everything and proactively seek out experts to learn from. So be humble, actively source and, or partner with top experts to follow, and don't allow the loudest person in the room to influence you.