UESCA Team
We're a team of sport science geeks, endurance sport fanatics and lovers of all things outdoors!
Our client-centric team is comprised of a select group of highly skilled and talented individuals across multiple disciplines that in addition to their professional attributes, are also endurance sport athletes!
Rick Prince
Founder
Rick holds a BS in Kinesiology from Springfield College and is a certified corrective exercise specialist through the National Academy of Sports Medicine (NASM), as well as a certified UESCA running and triathlon coach. He is the founder of UESCA and has been in the endurance sports coaching and fitness industry for over 24 years. Rick is a competitive runner and cyclist, having raced bikes nationally and internationally and run collegiate track and cross-country. Rick competes in running races and tries in vain to keep up with his 4-year old son.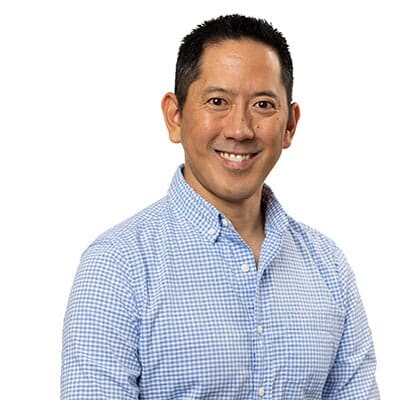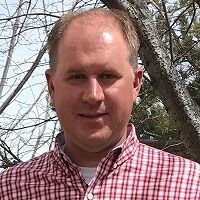 Matt Cramer
Director of Special Projects
Matt holds a BS in exercise science and Kinesiology from Pennsylvania State University and an Olympic Sport Leadership Certification from Northwestern University. Matt began his endurance sports career as an intern with the U.S. Olympic and Paralympic Committee in Chula Vista, California and then transitioned to USA Cycling as the National Mountain Bike Program director. Most recently, Matt was the senior director of high performance at the U.S. Olympic and Paralympic Committee.
Dr. Chris Myers PhD
Director of Sports Science and Education
Dr. Myers holds a BS in Chemistry from the US Military Academy at West Point, a MS in Kinesiology and Exercise Science from the University of Louisiana – Monroe and a PhD in Kinesiology and Exercise Science from Florida State University.
Dr. Myers is the Strength and Conditioning Coach for the 2nd Air Support Operation Squadron and he voluntarily serves as the United States Air Forces Europe Tactical Air Control Party Human Performance Optimization Program Coordinator.
Chris also holds many coaching distinctions including, USA Triathlon Level 2 Endurance Coach, USA Cycling Level 1 Coach, American Swim Coach Association Level 3 Coach certification, National Strength and Conditioning Association Certified Strength and Conditioning Specialist, and International Society of Sports Nutrition Certified Sports Nutritionist.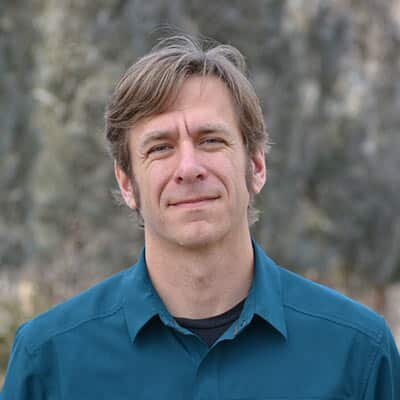 Jason Koop
Principal
A graduate of Texas A & M, Jason Koop is the Head Coach for CTS – Ultrarunning. He is the author of 'Training Essentials for Ultrarunning' which has become the benchmark book for ultramarathon training. During his coaching career, he has managed over 100 endurance coaches and several hundred athletes of all types, abilities and sports.
He is also a sought after speaker and presenter for all topics relating to ultramarathon performance. He is coach to many of today's top ultramarathon athletes including Dylan Bowman, Kaci Lickteig, Timothy Olson, Stephanie Violet, Dakota Jones, Kelly Wolf and many others. An accomplished ultrarunner in his own right, he has finished some of the most difficult races on the planet including the Badwater 135, Hardrock 100, Leadville Trail 100, Wasatch 100, Bear 100 and Western States 100.
Cindy Abrami
Director of Operations
Cindy holds a BS in Nutrition and is a NASM-CPT / CES. Additionally, Cindy is a PN1 Nutrition Coach, UESCA certified running, ultrarunning, and cycling Coach. Cindy has a strong business background and is a huge fan of educating coaches with unbiased science and providing them with great coaching skills, along with all the support needed to help them succeed.
A competitive runner for over 42 years, Cindy also competes in duathlons and triathlons. Cindy has won several masters running national championships (roads and cross-country) and is the 2018 and 2019 ITU Sprint Duathlon World Champion (AG 50-54).
As the Director of Operations, Cindy is responsible for the day-to-day operations, and planning, development, and execution of content production and social media strategies.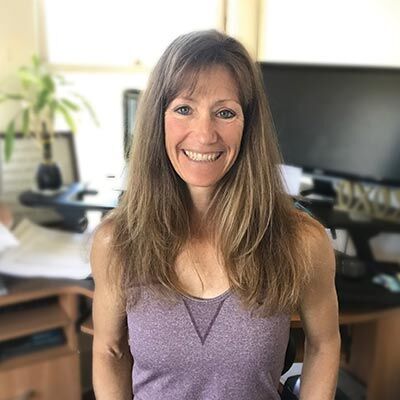 Faith Raymond Strafach
Director of Coach Development
Faith holds a B.S. in Marine Science, an M.S. in Oceanography and is a certified UESCA Running Coach. She began running in 2011 to train for a 5K which led to the natural progression of longer distance road races. Along the way, Faith discovered a love of trail running, and more specifically ultrarunning, which persists to this day. From distances of 50K to 100 miles and every one in between, Faith has raced them all and (almost) loved every minute of it!
As the Coaching Development Director, Faith works with UESCA candidates and coaches to enhance their learning experience and mentor them post certification.
Advisors and Contributors
Nell Rojas
Running
Nell Rojas was born and raised in Boulder, CO where she now trains professionally and coaches all ages and abilities. She competed in track and field and cross country at the University of Northern Arizona where she earned a B.S in Exercise Science and won numerous conference titles in the steeplechase and 5k. After college, she tried her hand at being a professional triathlete before retiring to go back to her roots of running. She won Grandma's Marathon in 2019, went on to finish 9th at the Marathon Olympic Trials, and was the first American to cross the finish line at the Boston Marathon in 2021 and 2022, putting her in 5th and 10th place, respectively. She is now training to earn a spot on the 2024 Olympic Marathon Team.
Ben Rosario
Running
Ben is the head coach for the HOKA ONE ONE Northern Arizona Elite (NAZ Elite) professional running team – one of the country's most decorated professional groups. The NAZ Elite athletes have produced 12 National Titles, ten top-10 finishes at World Marathon Majors, won five International Medals, and one Olympic Trials Marathon victory.
A former professional athlete for the Hanson's Brooks Distance Project from 2003 to 2005, Ben was the youngest qualifier for the 2004 Olympic Trials Marathon. He then spent a year as the special events director for the GO! St. Louis Marathon before co-founding Big River Running Company, a run specialty store in Saint Louis. During that time Ben coached hundreds of athletes of all ages and abilities and directed dozens of events including the USATF Cross Country National Championships.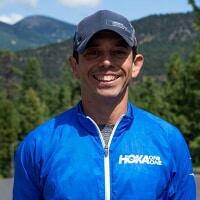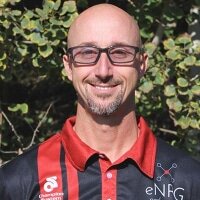 Bob Seebohar RD, MS
Nutrition
Bob holds a BS in Exercise and Sports Science from Colorado State University, and dual masters degrees (MS) in Health/Exercise Science and Food Science/Human Nutrition. Bob is a Board-Certified Specialist in Sports Dietetics. He is a former Director of Sports Nutrition for the University of Florida and served as a sport dietitian for the 2008 US Olympic Team and the personal sport dietitian/exercise physiologist for the Olympic Triathlon Team. He is a registered dietitian, exercise physiologist, Certified Strength and Conditioning Specialist and a High-Performance Triathlon Coach.
As a nutrition coach, Bob specializes in enhancing health and improving performance by improving metabolic efficiency, a nutrition strategy centered around controlling blood sugar and teaching the body to burn fat. He has worked with all ages and abilities of athletes including high schoolers/juniors, recreationally active adults, professional athletes and Olympians.
Angela Naeth MS
Triathlon
Growing up in British Columbia, Canada, Angela Naeth, known in the triathlon world for her prowess on the bike, is a multiple 70.3 and Ironman Champion, 36+ 70.3 podium finisher, Ironman 2014/2019 Chattanooga Champion and the 2015 North American Ironman Champion. In 2018, Angela, while battling Lyme disease, placed 8th at the Ironman World Championships with a time of 8:57.
With a Masters degree in physical therapy and Bachelor's in health sciences, Angela worked as a pediatric and orthopaedic physiotherapist for five years. In 2008, she competed in her first triathlon and shortly thereafter made the jump into full-time racing.
Currently ranked among the top triathletes in the world with three sub-9 hour Ironman performances and 30+ podiums at 70.3 and Ironman distances, Angela continues to pursue her career in these distances and build awareness around Lyme, and Women in Sport. She is a coach for many runners and triathletes (www.angelanaeth.com) and is the founder of an all women's triathlon community, IRACELIKEAGIRL (www.iracelikeagirl.com).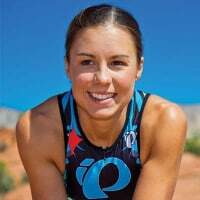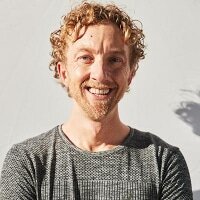 Justin Ross PsyD
Psychology
Dr. Ross holds a BS from the University of Wisconsin-La Crosse and a PsyD from the University of Denver. Dr. Ross is a licensed clinical psychologist and sought-after sports psychologist who specializes in working with endurance sport athletes. Dr. Ross is an 11-time marathoner and 6-time Boston Marathon qualifier. He's pursuing completion of the World Marathon Majors and has his sights on riding the Leadville 100 MTB for the first time in 2022.
Ashton Lambie
Cycling
Ashton is an elite cyclist who primarily competes in gravel, endurance and track events. Ashton most recently focused on track racing where he won the individual pursuit title at the US National Championships and Pan Am Games (where he also set at the time the world record) and a gold at the world championships.
Prior to track racing, Ashton focused on gravel racing and endurance events with wins at Dirty Kanza 100, the Gravel World Championships, in addition to other wins and multiple high placings.
"Cycling for me has always been about pushing and exploring limits. The uncertainty of big, uncharted adventures is my favorite part; uncertainty means a lot of possibilities about what could happen next."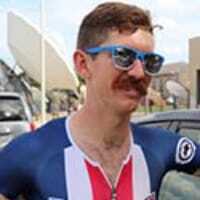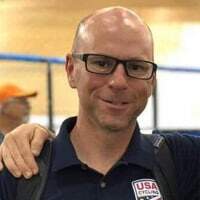 Benjamin Sharp
Cycling
Ben holds a BS from Indiana University and currently serves as a Power Education Specialist for Stages Cycling, a global producer of cycling power meters. Ben is also an Olympic level cycling coach guiding some of the best American cyclists to their Olympic dreams. Currently, Ben is the coach for a multiple World Champion and Olympic Medalist and held the role of Endurance Cycling Program Manager for USA Cycling for 7 years. In addition to his international success as an elite cycling coach, Ben is an elite and master's cyclist with multiple state and national titles.
Dr. Alexandra Coates
Physiology
Alexandra holds a PhD in exercise science from the University of Guelph, ON Canada. She is a triathlon coach and a retired elite ITU triathlete. She has published articles in the areas of overtraining and overreaching, Relative Energy Deficiency in Sport, iron deficiency and anemia in athletes, and exercise-induced cardiac fatigue. In her professional triathlon career, she won the 2015 elite national championships, placing top 5 in a handful of continental and Pan American Cup races, and made two U23-elite World Championship teams. As a retired athlete and coach, Alex applies her personal experience in sport to the field of exercise physiology in order to best support athletes, coaches, and sports practitioners.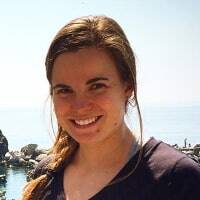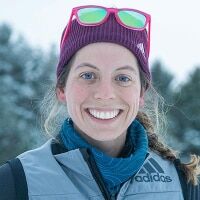 Corrine Malcolm MS
Environmental Physiology
Corrine holds a BS in Exercise Physiology from Montana State University-Bozeman and a MS in Environmental Physiology from Simon Fraser University. Corrine is a former US Biathlon national team athlete and is currently a professional ultrarunner for Adidas-TERREX. Additionally, she is also a coach and science writer. Corrine has combined her love of endurance sports with her research experience in environmental physiology to develop a coaching career focused on working with a wide range of endurance sport athletes.
Jeremy Bruce MD
Sports Medicine
Jeremy Bruce, MD is a board-certified orthopaedic surgeon who treats musculoskeletal conditions resulting from injury, overuse, and arthritis.
Dr. Bruce was a member of The United States Bobsled and Skeleton Team, and first became interested in sports medicine from his time spent at the Lake Placid Olympic Training facilities.
Dr. Bruce earned his BS and MS in Physical Therapy at Springfield College, where he lettered in track.
After receiving his Doctor of Medicine from the Medical College of Georgia, Dr. Bruce went on to perform his orthopaedic residency. He then went on to complete a Sports Medicine fellowship at The Andrews Institute. As a fellow, Dr. Bruce worked side-by-side with renowned orthopaedic surgeon Dr. James Andrews.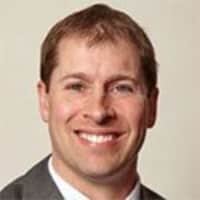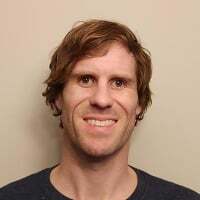 Nathan Barry PhD
Aerodynamics
Dr. Barry holds a BS in Aerospace Engineering-Experimental Aerodynamics from Monash University and a Ph.D from Monash University in Applied Aerodynamics with a focus on cycling aerodynamics in partnership with the Australian Institute for Sport. Dr. Barry is a certified coach wit Triathlon Australia and currently a design engineer at Cannondale bicycles and a technical partner and advisor to EF-Nippo Pro Cycling team. Dr. Barry started racing triathlons at the age of 12 and raced every kind of multisport from ITU elite to half ironman to off road adventure.
Meredith Miller MS
Cycling
Meredith holds a BS in Kinesiology from the University of Wisconsin-Madison and a MS in Exercise Science from San Francisco State University. In 2016, Meredith retired from professional cycling after two decades road and cyclocross racing. Meredith represented the US in both the road (2009) and cyclocross (2010-2013) world championships during her career. Since retiring from racing, she has worked for Rapha and Shimano.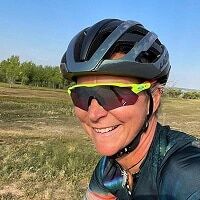 Jim Lehman MS
Cycling
Jim holds a BA from Villanova University and a MS in Exercise Physiology from Northern Arizona University. Jim is also a USA Cycling level 1 coach. Jim was previously a resident coach for the Junior US National Cycling Team. Since 2000, Jim has been a coach with Carmichael Training Systems in 2000 and during this time, Jim's athletes have won World Championships, X-Games Gold Medals, Paralympic Medals, National Championships and Continental Championships. Jim is also the sports director for the LUX development cycling team, the premier under-19 cycling team in the US.
Jim has worked with the US Para-cycling team since 2002 and has served as a Paralympic coach at the 2004, 2008, 2016 and 2020 Paralympic Games. He's had the distinct honor of being awarded the Order of Ikkos Medal. The medallion is a symbol of excellence in coaching as represented by the athlete's achievement.
Brenton Ford
Swimming
Brenton Ford is a former national swimmer and coach, Winner of the Australian National Masters Swim Coach of the Year and with a personal best Ironman swim time of 47:01. He realized the traditional coaching methods he'd been taught growing up didn't work for a lot of triathletes (especially those without a swimming background).
So in 2009 he founded 'Effortless Swimming' as a way to share the methods he'd had success with to a global audience. Since then he's filmed and analyzed more than 4,000 athletes from beginners to Olympians and professional triathletes.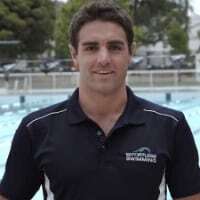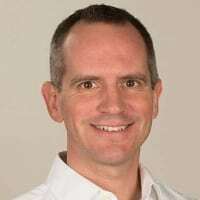 Scott Schnitzspahn
Cycling/Triathlon
Scott holds a BS in Exercise Science from Ohio State University a certificate in Olympic Sport Leadership from the Kellogg School of Management at Northwestern University. Additionally, Scott holds coaching certifications from USA Cycling, USA Triathlon, and USA Track & Field, bike fit technician – Serotta and SafeSport.
He was the Sport Performance Director for USA Triathlon from 2006 – 2010, High Performance Director for the US Olympic Committee from 2010 – 2017, and VP of Elite Athletics for USA Cycling from 2017 – 2020. Over his career, Scott led teams at four Olympic Games, three Pan-American Games, over twenty World Championships and countless world cup and other international competitions. While at USA Cycling, Scott helped to launch the Stay in the Game Network to promote mental wellness and facilitated a partnership with the TeachAids Crash Course program to educate athletes on concussion.
Leah Roberts MD
Emergency Medicine Physician
Dr. Leah Roberts is a board-certified, Emergency Medicine physician with a special interest in female endurance athletes and preventative primary care. She holds a BA in biochemistry from Barnard College, a MS in Nutrition from Columbia University and a MD from Temple University School of Medicine. She did her Surgical internship at Temple University Hospital and her Emergency Medicine residency at Cooper University Hospital (Camden, NJ).
Dr. Roberts currently splits her clinical time between practicing in the Emergency Room at Robert Wood Johnson University Hospital and as a primary care physician with SteadyMD. Dr. Roberts is a regular contributor to triathlete.com and a ten-time IRONMAN (IM) finisher (PR 9:47) with an amateur win at IM Lake Placid 2018. She is also a four-time IM World Championship qualifier, a three-time Olympic Distance World Championship competitor and an IM 70.3 World Championship qualifier. Dr. Roberts is currently the team physician for IRACEALIKEGIRL Endurance Team.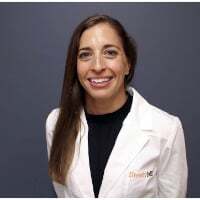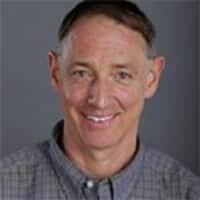 Britton Brewer PhD
Sports Psychology
Dr. Brewer is professor of psychology at Springfield College in Springfield, Massachusetts where he served as the head men's cross-country coach from 1993 to 2001. He is a Certified Consultant for Applied Sport Psychology and a Fellow of both the American Psychological Association and the Association for Applied Sport Psychology. Dr. Brewer earned his B.A., University of Washington, his M.A. from Arizona State University and his Ph.D. from Arizona State University.
Shala Davis PhD
Physiology
Dr. Shala E. Davis is a professor and department chair in the Department of Exercise Science at East Stroudsburg University.
A former NCAA Division I track & field athlete at the University of Delaware, Dr. Davis brings a wealth of experience and perspective to her position. She received her BS in Health and Physical Education from Delaware, MS in Health and Sport Science from Wake Forest University and Ph.D. in Exercise Physiology from the University of Virginia. Dr. Davis continues her lifetime commitment to sport and activity by regularly competing in marathons.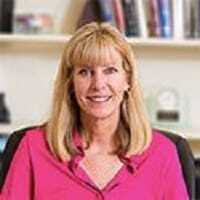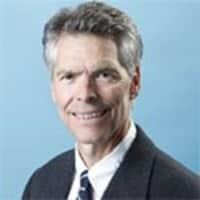 Jim Bolster
Swimming
In 34 years as head coach of the Columbia University's men's swimming team, Jim Bolster has forged one of the Northeast's most successful programs. His teams have captured one Eastern Swimming League (EISL) dual title and one runner-up place, while completely rewriting the Columbia record book.
More than 50 new school records have been set since Bolster came to Columbia.
Bolster is an avid cyclist and triathlete
Jennie Hansen DPT
Physical Therapy
Jennie Hansen is a physical therapist, triathlon coach, and professional triathlete. She earned her BS in Exercise Science from the University at Buffalo in 2006, her Doctor of Physical Therapy degree in 2009, and an Advanced Graduate Certificate in Public Health in 2020. She also maintains a Certified Strength and Conditioning Specialist certification. Jennie has been practicing in outpatient orthopedic physical therapy settings for 12 years, with a special interest in treating runners and triathletes. She has focused her continuing education work in areas such as run gait analysis and injury prevention and management for endurance athletes. Jennie also coaches triathletes of all levels with QT2 Systems, and has been competing at the professional level with the team since 2012, with several Ironman podium finishes. Jennie resides in Rochester, NY, with her husband and their two rescue dogs.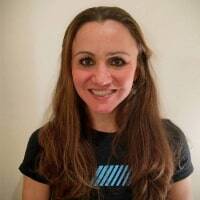 Mike Durner MS
Cycling
Mike holds a BA in Kinesiology and Exercise Science from the University of Northern Colorado and a MS in Exercise Physiology from Kansas State University. Mike is also a USA Cycling Level 1 Coach. Following his undergraduate work, Mike spent four years serving as an officer in the U.S. Army.
Mike has coached with Carmichael Training Systems, where he had the opportunity and privilege to work alongside some of the most accomplished coaches and in 2010, Mike joined the coaching staff of U.S. Paralympic Cycling, working as a full-time coach until the end of the 2015.
Currently, Mike continues to work as a National Team Coach for Paralympic Cycling in a contract role. In addition, he coaches a large number of private athletes across multiple disciplines of cycling. From 2016 through 2019, he was coach for USA Cycling's Western Region Junior Mountain Bike Talent Development Camp. Mike is also a certified strength and conditioning coach for NSCA.
Sean Begley
Triathlon – Strength and Conditioning
Sean is a New York City based multisport coach and personal trainer with over 20 years of experience. Sean holds a BS in exercise physiology from Ithaca College and is certified by the National Strength and Conditioning Association (Strength and Conditioning Specialist) and a USA Triathlon (Level 1) coach. Sean has competed in numerous triathlons ranging from Sprint to Full Distance.
Jeff Bruno DC
Biomechanics
Dr. Bruno holds a BS in exercise science from Plymouth College and a DC from the Cleveland Chiropractic College. He has also served as the team chiropractor and strength/conditioning specialist for the WNBA team, Chicago Sky. Dr. Bruno began his career as a master trainer at the Reebok Sports Club/NY.
A competitive downhill skier in high school, Dr. Bruno has since turned his athletic focus to endurance sports-related endeavors such as road, mountain biking and off-road triathlons.
Scott Dresden MD
Medical
Dr. Dresden is currently a Medical Director for Aurora Occupational Health and Wellness in Milwaukee, WI. Dr. Dresden received his MD from the University of Wisconsin School of Medicine and Public Health and is Board Certified in Family Medicine. He earned his Master of Public Health at the Medical College of Wisconsin. Previously, Dr. Dresden served as the Medical Director at Goldman Sachs in New York City.
Dr. Dresden is an avid triathlete having competed in many triathlons including the Ironman world championships.
Mikael Hanson
Triathlon
Mikael is a USA Triathlon, USA Cycling and USA Track and Field certified coach. He is a nationally ranked duathlete and the consummate endurance racer, having represented Team USA at the 2007 and 2009 World Duathlon Championships.
Hanson has worked with athletes of all ages and abilities. He holds a BA from the University of Wisconsin and an MBA from NYU's Stern School of Business.
Karen Litzy DPT
Physical Therapy
Karen graduated from Misericordia University with a masters and doctorate degree in Physical Therapy. Karen currently runs her own concierge physical therapy practice in NYC and is the founder of the podcast, Healthy Wealthy and Smart.
She has received certificates from Dr. David Butler, Dr. Lorimer Moseley, Dr. Paul Hodges, The Institute of Physical Art, The American Physical Therapy Association, Hospital for Special Surgery, and many more.
Jimmy Santiago Moreno
Triathlon
Jimmy is the founder of Santiago Multisport Coaching, based in La Jolla, CA. He holds a B.S in Health Sciences and is a graduate of the Institute of Integrated Nutrition.
Jimmy was one of the first USA Triathlon coaches certified at the Olympic Training Center in Colorado Springs.
Currently, he holds a Level II USAT certification. As a coach with over 30 years of international racing experience Jimmy has mastered the art and science of triathlon coaching. As an athlete, Jimmy has competed in over 250 multisport events including 2 Ironman World Championships in Kailua-Kona, Hawaii.