Our Story
Our Mission
To elevate the standard of endurance sports coaching
Our Process
In an area such as endurance sports training where there is as much fiction as there are facts, we look to eliminate fiction by concentrating our efforts on the science behind training methodologies.
However, just because research deems a training practice to be ideal does not necessarily mean that it is practical. Our team ensures that science-based training methodologies are applicable in real world training environments.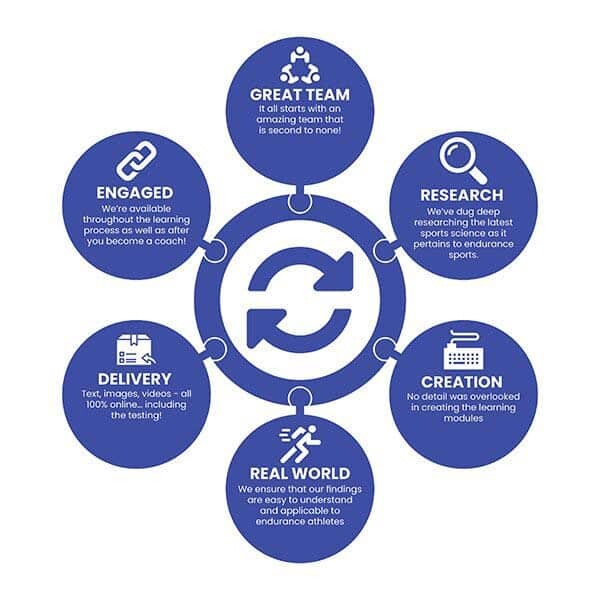 Our Ethos
We believe that the proper coaching structure is based on a solid understanding of the body and how it works. This enables a coach to apply this knowledge to get the best results for their clients on an individual basis.
Our Values
More than an education company, we're a customer service company! We understand that your experience from start to finish… and beyond, is critical to your comfort level as a coach.
We're Accessible
Whether it be during your studies or after you become a certified coach, we're always available to answer your questions and most importantly, in a timely manner!
Value
While our certifications are very comprehensive, it does not equate to being unaffordable.
No BS
Ok, we could have been a bit more subtle but you get the point! We don't have multiple tiers of certifications, nor do we charge for maintaining your certification. We view these practices as little more than money grabs disguised as education opportunities.
Big Picture
As our mission statement alluded to, we're in business to elevate the standard of endurance sports coaching and training. The way we see it, the more coaches we can certify, the more lives will be impacted through positive and productive coaching relationships.
Our Team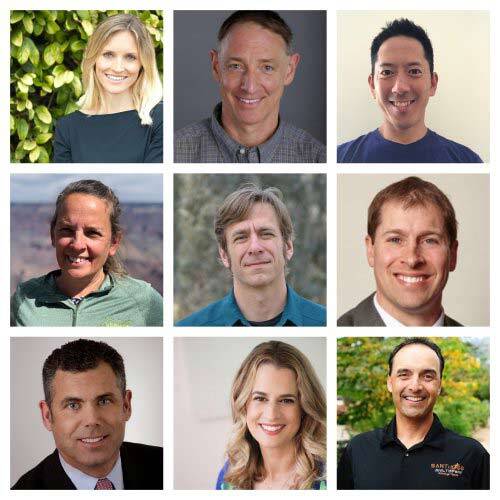 We invested a lot of time into selecting our core team, as well as our advisors and contributors. With diverse backgrounds including physicians, academics, allied health professionals and of course, coaches – we couldn't be prouder of this team!
To learn more about each of our awesome team members, click here!
Certification Benefits
100% Online – Including the testing
30 Day Money Back Guarantee!
Immediate access to all content… no drip feeding here!
Study at your own pace and take up to a year to take the exam
No retest fee, if needed
No standard continuing education credit fees! Just write a short science-based paper on a subject of your choosing every two years and you're all set!
PDF modules available for downloading
Module Quizzes
Sample online test
Singular comprehensive certification – no tiers of coaching certifications
Lifetime access to certification modules!
Certified Coach Benefits
Certified UESCA Coach certificate
Use of UESCA Certified Coach logo
Ability to purchase 3rd party coach liability insurance
CEU credits offered for NASM, ACE, USA Triathlon, USA Cycling ISSA, AFAA
Invitation to our closed Facebook UESCA Coaches group
Discounts from the following benefit partners
Submit profile to coach directory